Oumou and her vision as a CNS consulting engineer on the IT world
9 April 2020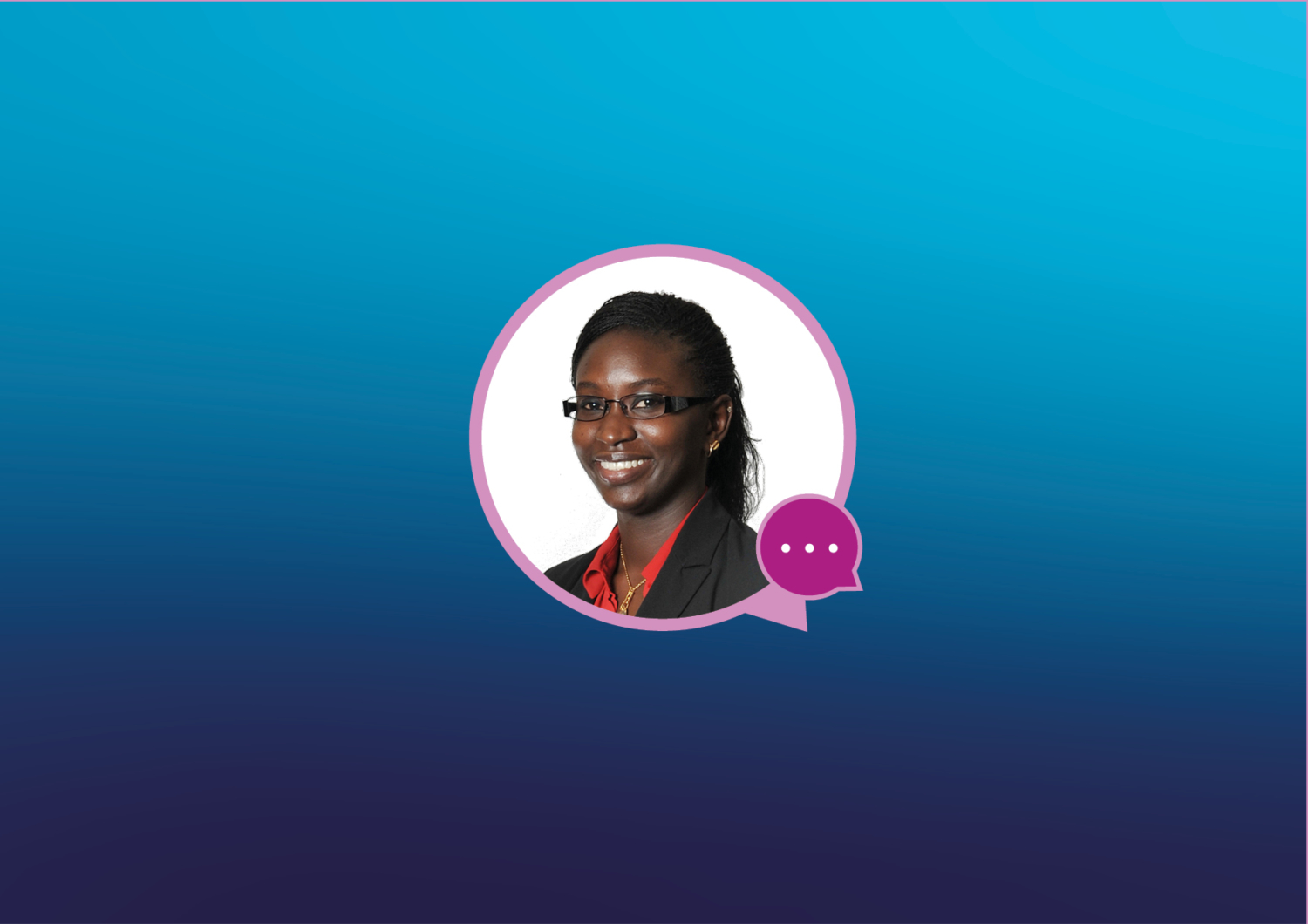 During her eight years in our Lyon office, Oumou has seen the role of the consulting network engineer transform. From her arrival as an intern, she explains how CNS has helped her develop a posture in a rapidly-changing sector.
We are in the era of automating infrastructures and tasks, we constantly hear about NetDevOps, Scripting, etc. We need to be able to ride this new wave.
In your opinion, what is the role of a consulting network engineer and what are their responsibilities?
At CNS, our aim is to support customers in their technical and strategic choices, and to guide them as we are in general aware of what's happening on the market. What sets us apart from a traditional consultant is that we are able to deliver on what we advise.
In other words, in my opinion, a CNS consulting engineer is capable of supporting their customer throughout a mission or a project, but can also deploy the solutions specified.


The role of the network and telecom engineer is changing rapidly. Will CNS enable you to adapt to these changes?
Indeed, the job is evolving. We are in the era of automating infrastructures and tasks, we constantly hear about NetDevOps, Scripting, etc. We need to be able to ride this new wave. It is all the more visible since the arrival of a new generation of engineers at CNS, who are all focused on automating tasks that we would previously do by hand. For us experienced engineers who completed our qualifications around ten years ago, we need to be capable of adapting to these changes. For those with no appetite for the matter and to support us in this approach, CNS has deployed training courses for self-learning in the form of MOOC. If our engineers are blocked on something, we can also offer internal mentors.
Since everything is about task automation now, the engineer's value is not forcibly in their technical skills, but in everything that surrounds them. In parallel, CNS strives to develop our soft skills, which is increasingly important in our way of seeing things.



Since you joined us, you've been able to work on a large number of projects. Can you tell us about a project that you really enjoyed working on?
The project I'm currently working on for a customer specialising in perfumes and scents is genuinely interesting and very challenging. The technical aspect is significant, as we are supporting the customer in their SD-WAN deployment project from A to Z. We have worked with them from the assessment of requirements through building the architecture and deploying the solution.
In addition, there is a whole PMA and organisational part with steering, drafting calls for tenders, selecting personnel to conduct operational work subsequently, etc. Beyond the complementary nature of assignments, I also like being able to progress as a team, we are five CNS consultants working on this project. It's very exciting!

Until now, you were a team leader, but recently became a unit manager. What do you want to bring to the new team?
At CNS, there are "community units" which are slightly more independent than others, as they do not have a direct line manager. However, they have a team leader role, which rotates amongst the team members. The leader is the team spokesperson, they relay information between the team and management, they host meetings, etc. They bring everyone in the unit together and implements team building exercises.
Since I became a unit manager, things haven't changed much for me as I liked the way of working with a community unit and it inspires me in my new manager role. If I look forward, I'd like it to be not just a conventional manager role. I don't just want to be the N+1, more of a leadership role enabling people in my team to express themselves freely.
The real question for me is to understand what they are trying to do and what I need to do for them to do so. Finally, being a team leader prepared me fairly well for being a manager today.


It is often said that CNS is not a "conventional digital services provider" and that we work in skills centres. What is your opinion on this?
I feel that what makes us stand out at CNS, is that our consultants have diverse missions. They are allocated to several customers and are supported in their assignments. I have never had the feeling of being "stuck with a customer" and not being able to take part in company life. Much the opposite.

You have been at CNS for 8 years now, could you tell us about the mindset that prevails in house?
In work terms, I like that we often work in teams. When we need something or when we encounter difficulties with a customer, there is always someone there to answer our questions or to help us progress. I appreciate it enormously. Outside of work, I find that there is a family spirit at CNS, which has been sustained despite our growth. In Lyon, we really enjoy a warm atmosphere, notably with all the initiatives from consultants to meet up outside of the work environment.
Human factors figure in all the decisions we make, I hope it will always be so.