EuroSkills 2021 – They did it !
23 September 2021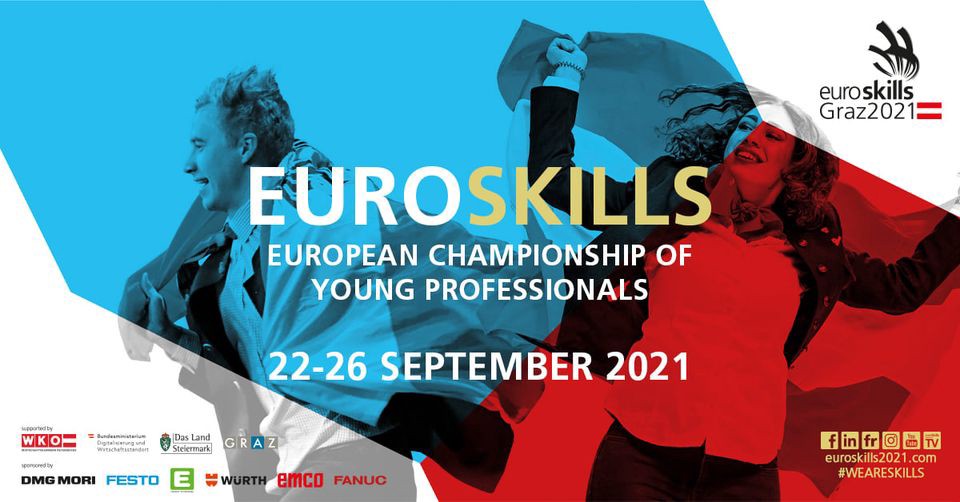 20 September: off to Austria!
And they're off! After months of training and working around health restrictions, Alexandre, Baptiste and Julien can see their objective in their sights. At last they are flying off to the EuroSkills competition in Graz. ✈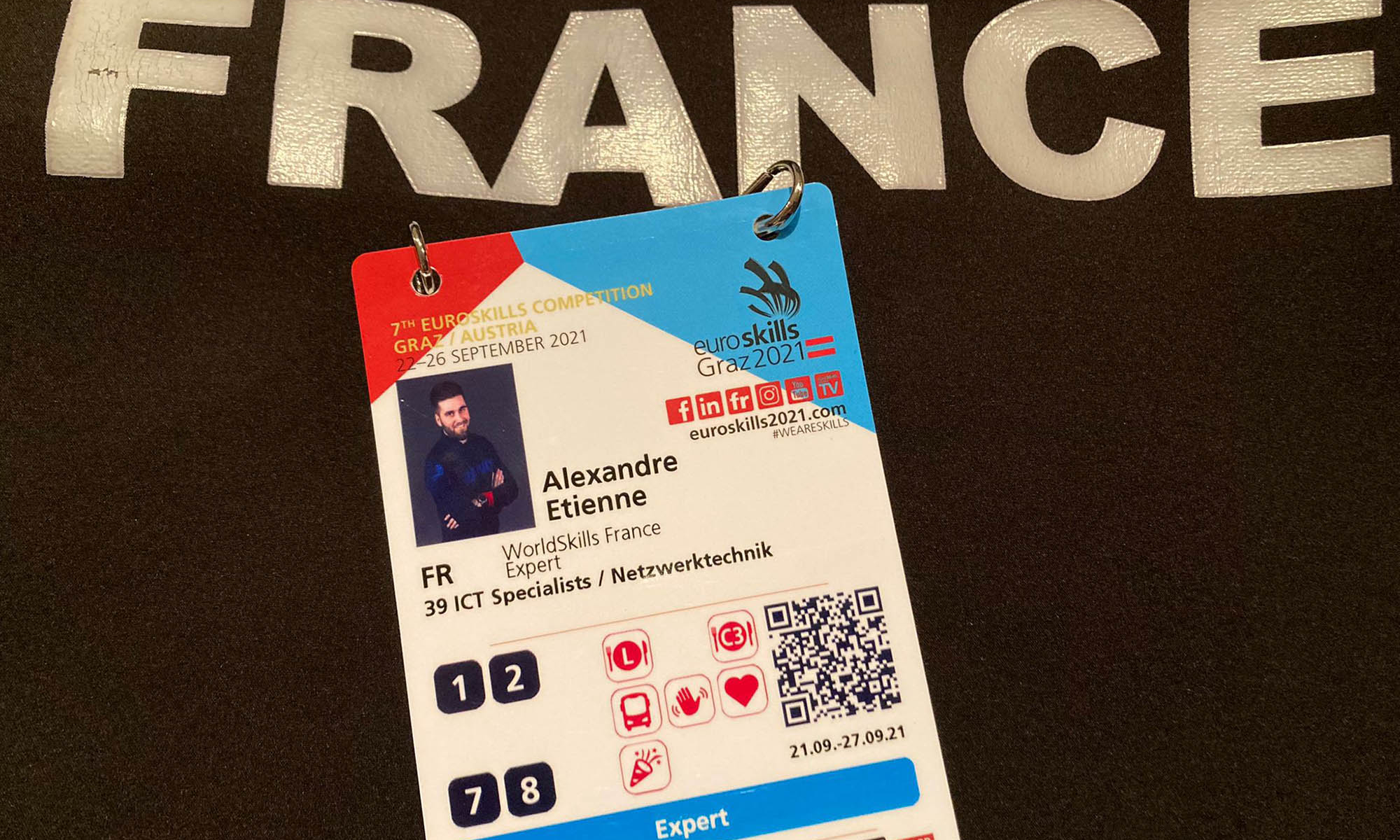 21–22 September (daytime): finalisation of competition
Just a few hours before the official start! Alexandre meets experts from all the other countries to finalise the preparations for the competition. Meanwhile, Julien and Baptiste take the opportunity to get familiar with the workstations they will use throughout the competition.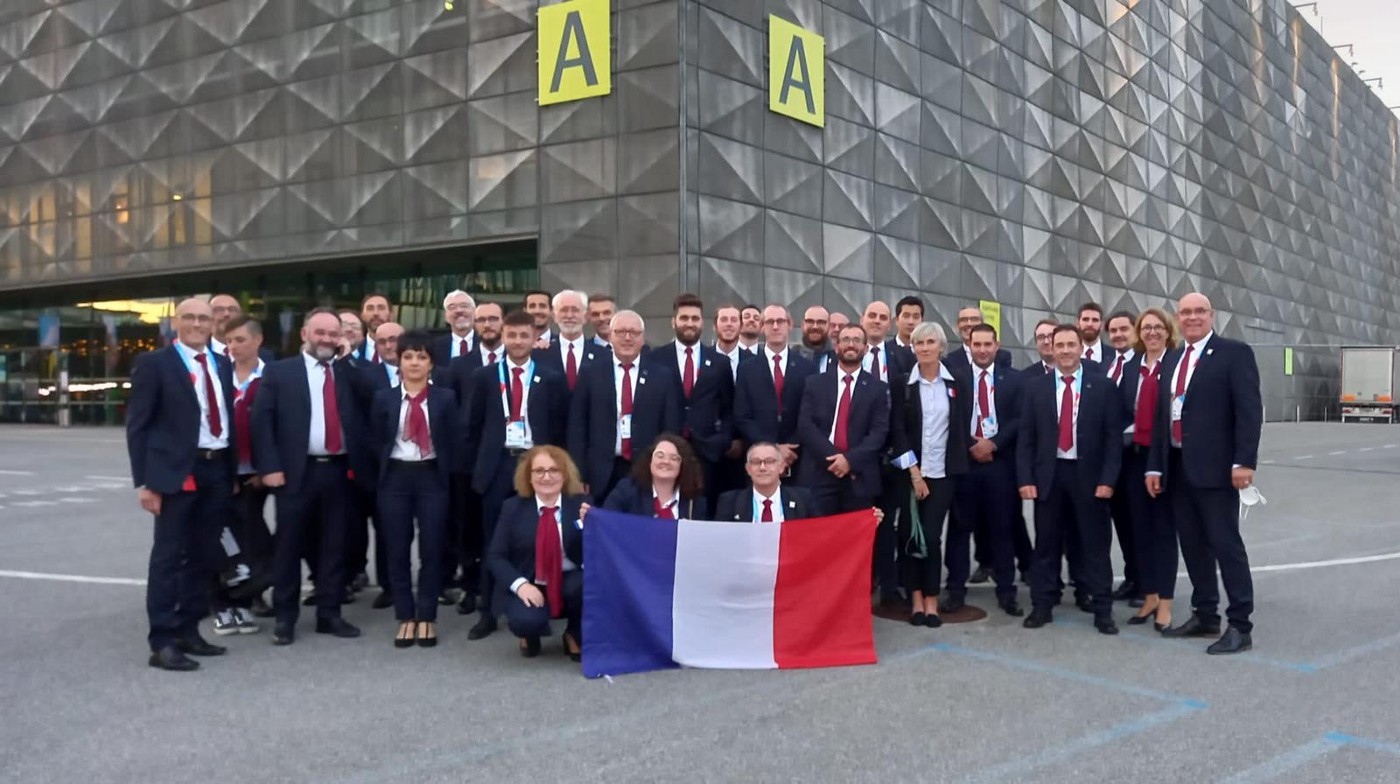 22 September (evening): Opening ceremony for the Euroskills
And here we are at last! It's time for the opening ceremony, the competitors are motivated, frisky, and determined to make their country proud. Let the show begin!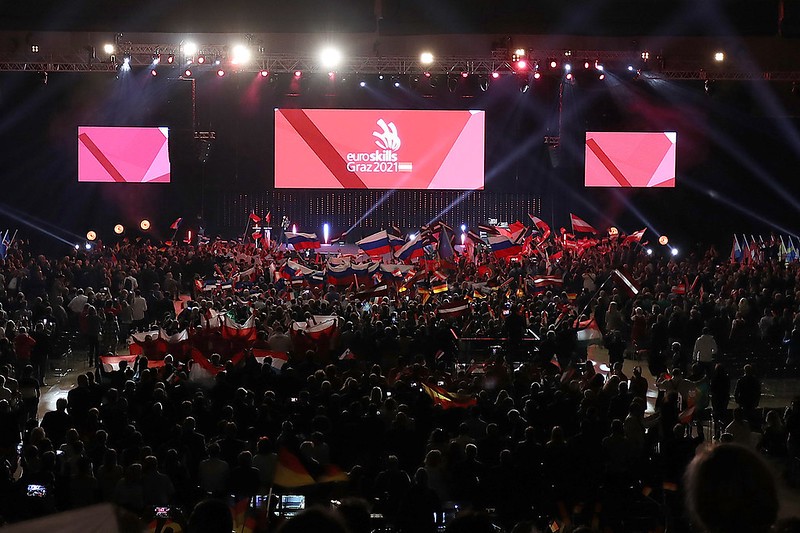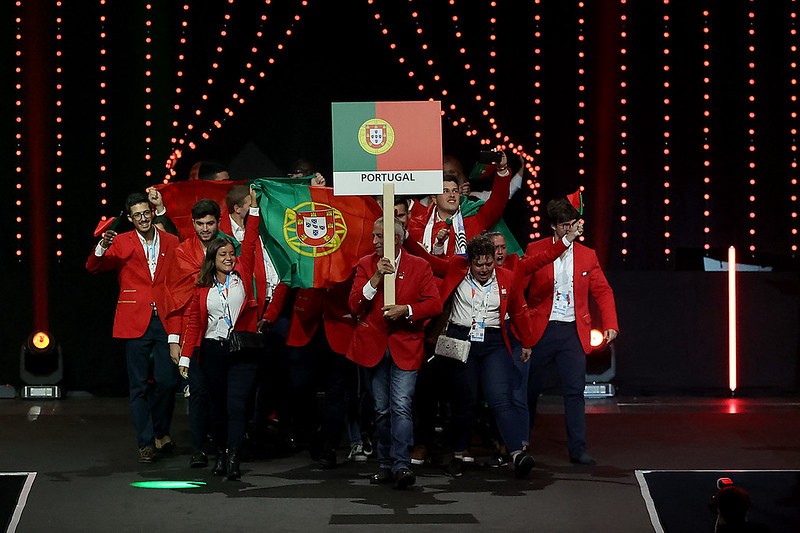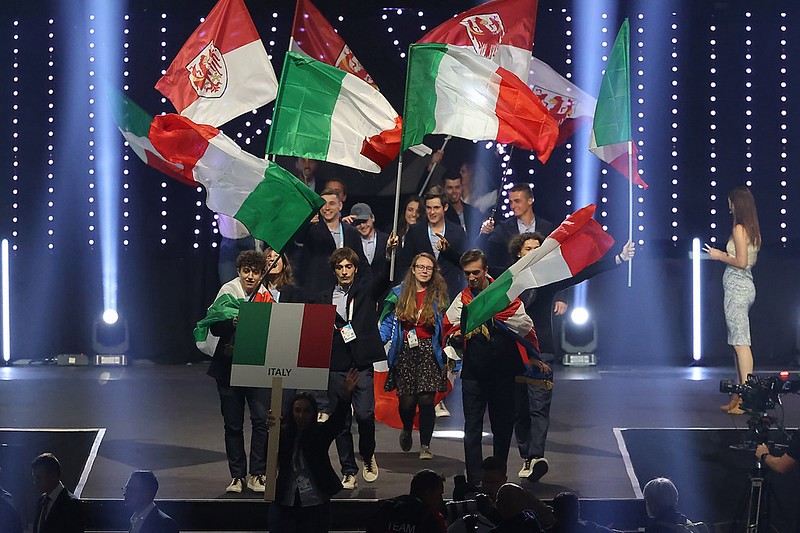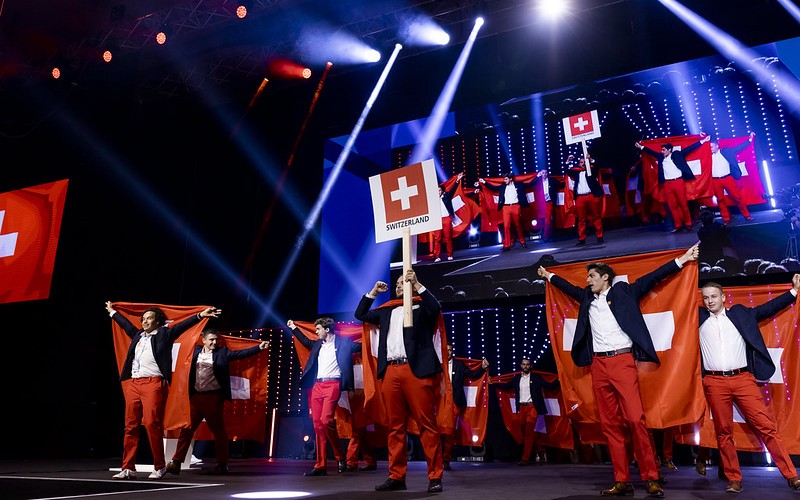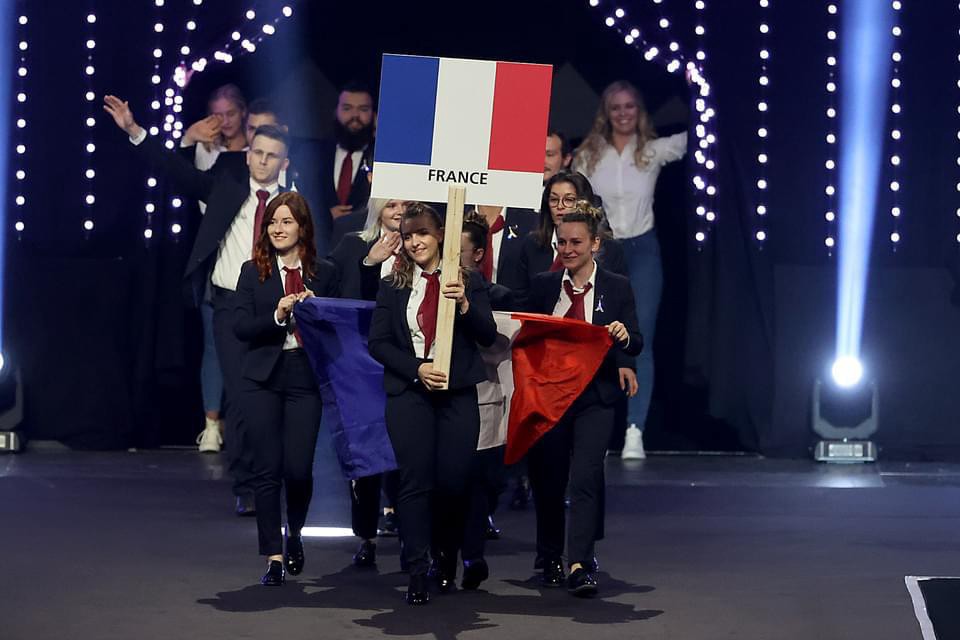 23 September: Competition Day 1
Our two competitors start their tests with a Cisco challenge, technical requirements involving ultra-high availability, rapidity of convergence and security between a business with an on-premise infrastructure and an interconnection with internet services and cloud services. The task is arduous, especially as the competitors have no notes, no internet access and more generally, no interaction possible with others. Julien and Baptiste are confident at the end of this first day. They know they have done everything they could to prepare with Alexandre. One thing is sure, they need a cool head to handle the next two days of trials. 👊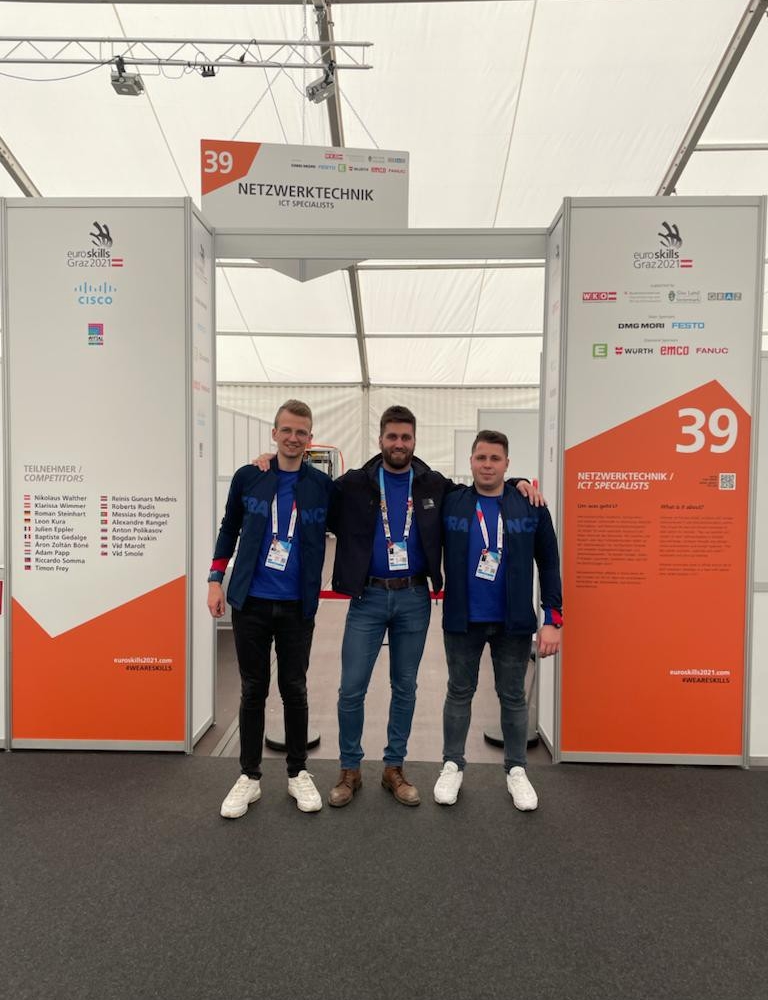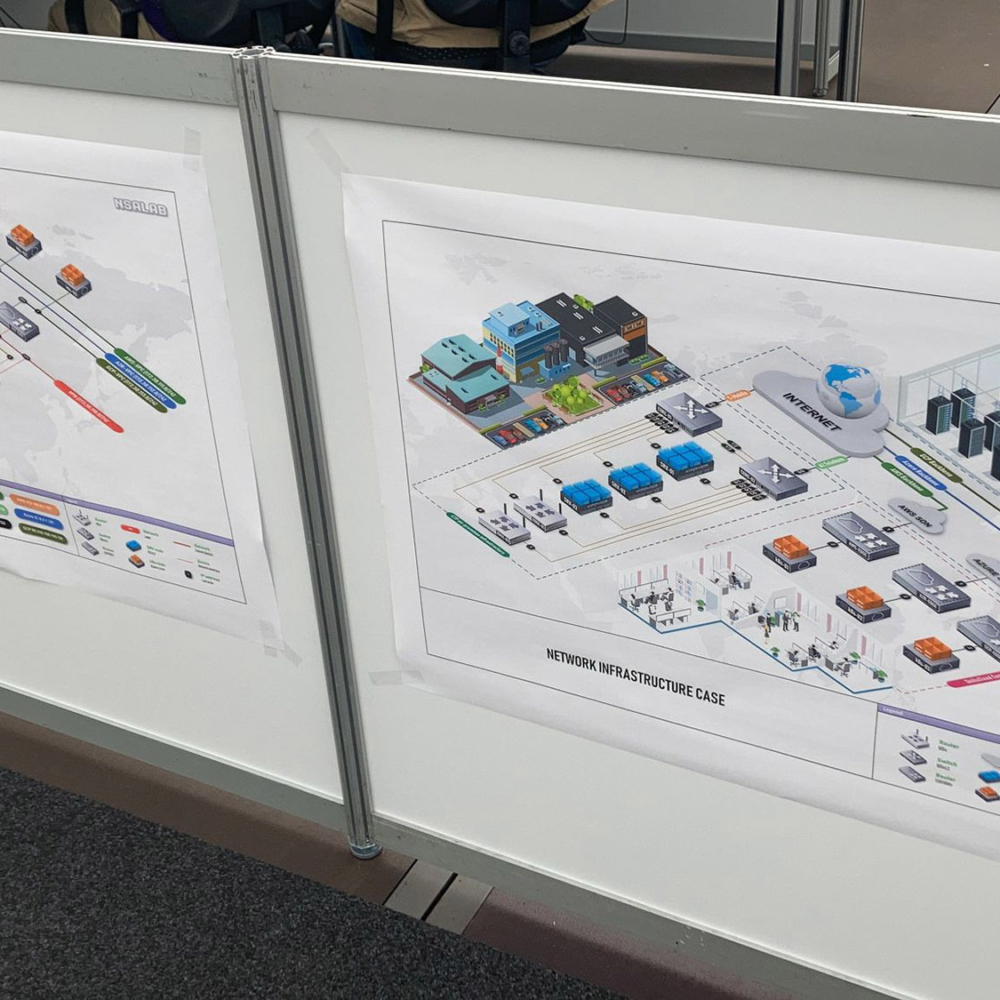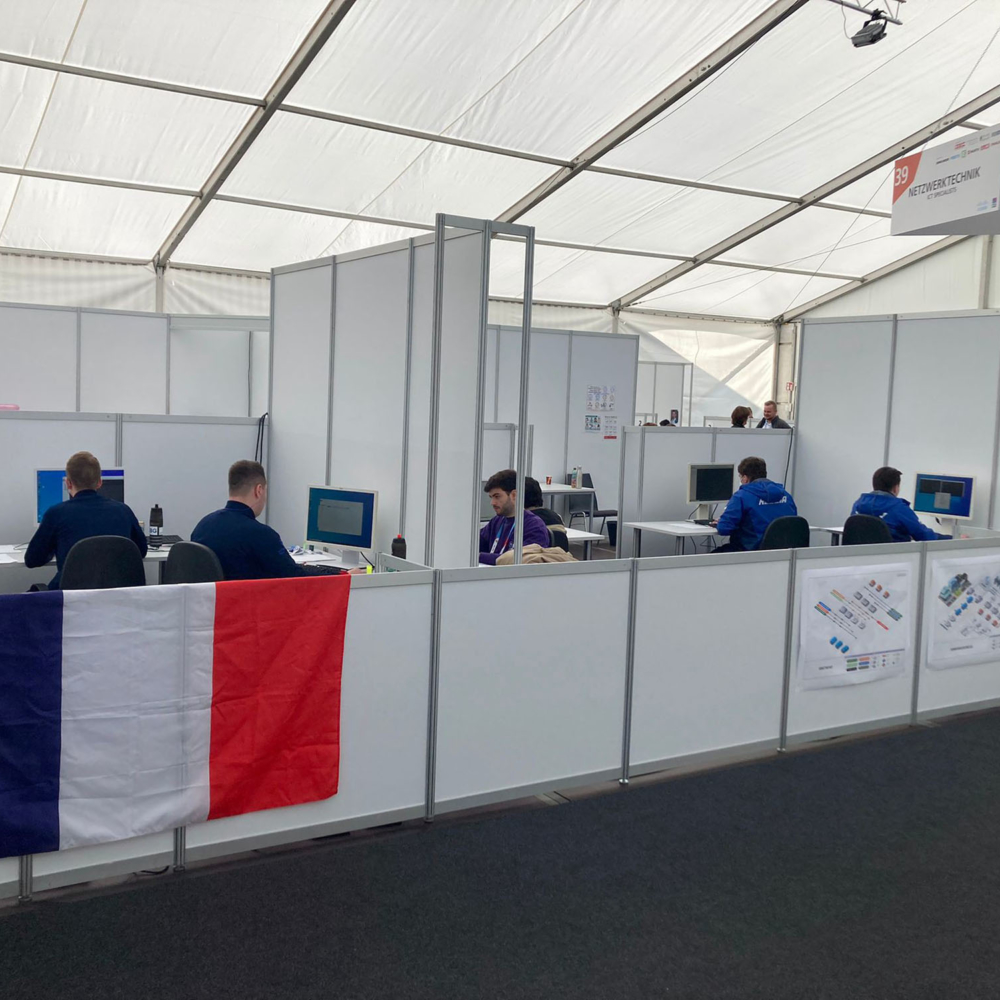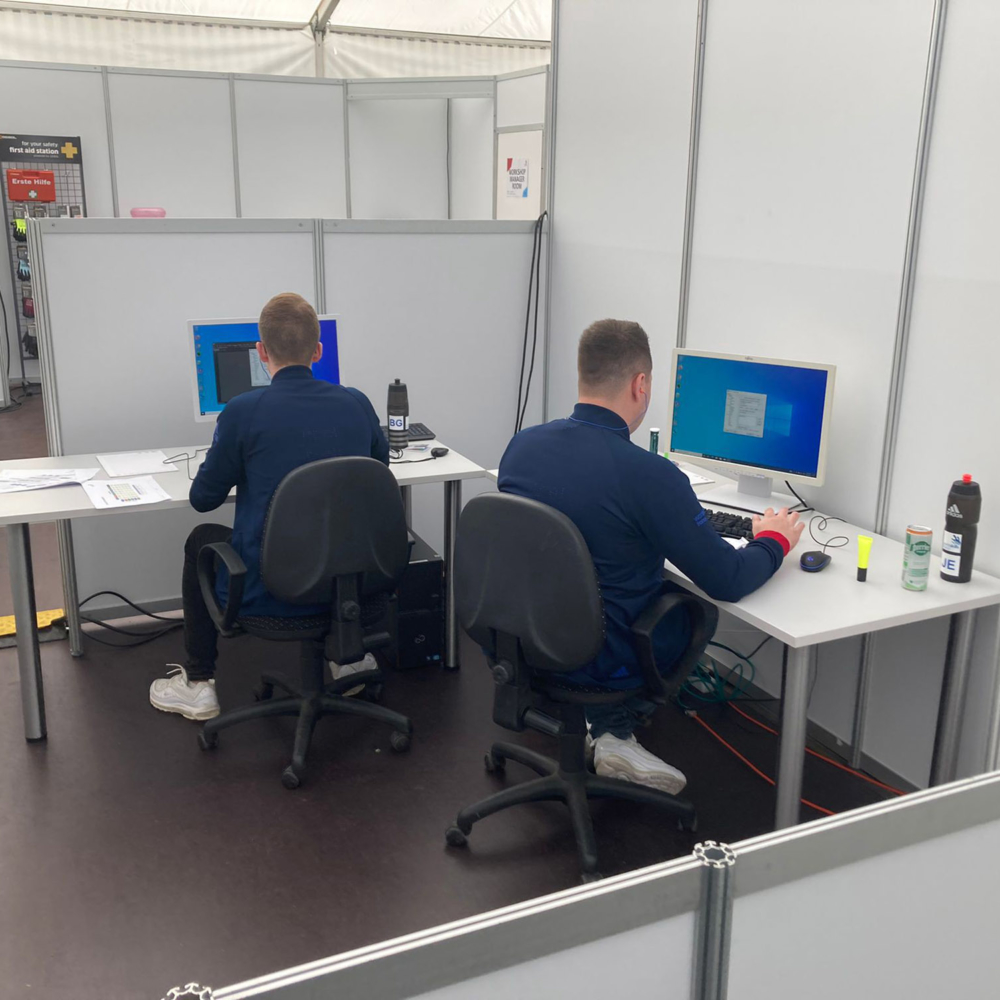 24 September: Competition Day 2
No rest for Julien and Baptiste! Today, our two competitors need to build a full Linux infrastructure simulating the network of a business with a part of its production on site and the rest in a private cloud, no less. More complex than the day before, this challenge requires the duo to create multiple services (email, storage, web, LDAP directory, remote VPN, backup, etc.), each of which must be secured according to industry best practices. The competition is getting stiffer but our duo are not giving up on their objective. 🥇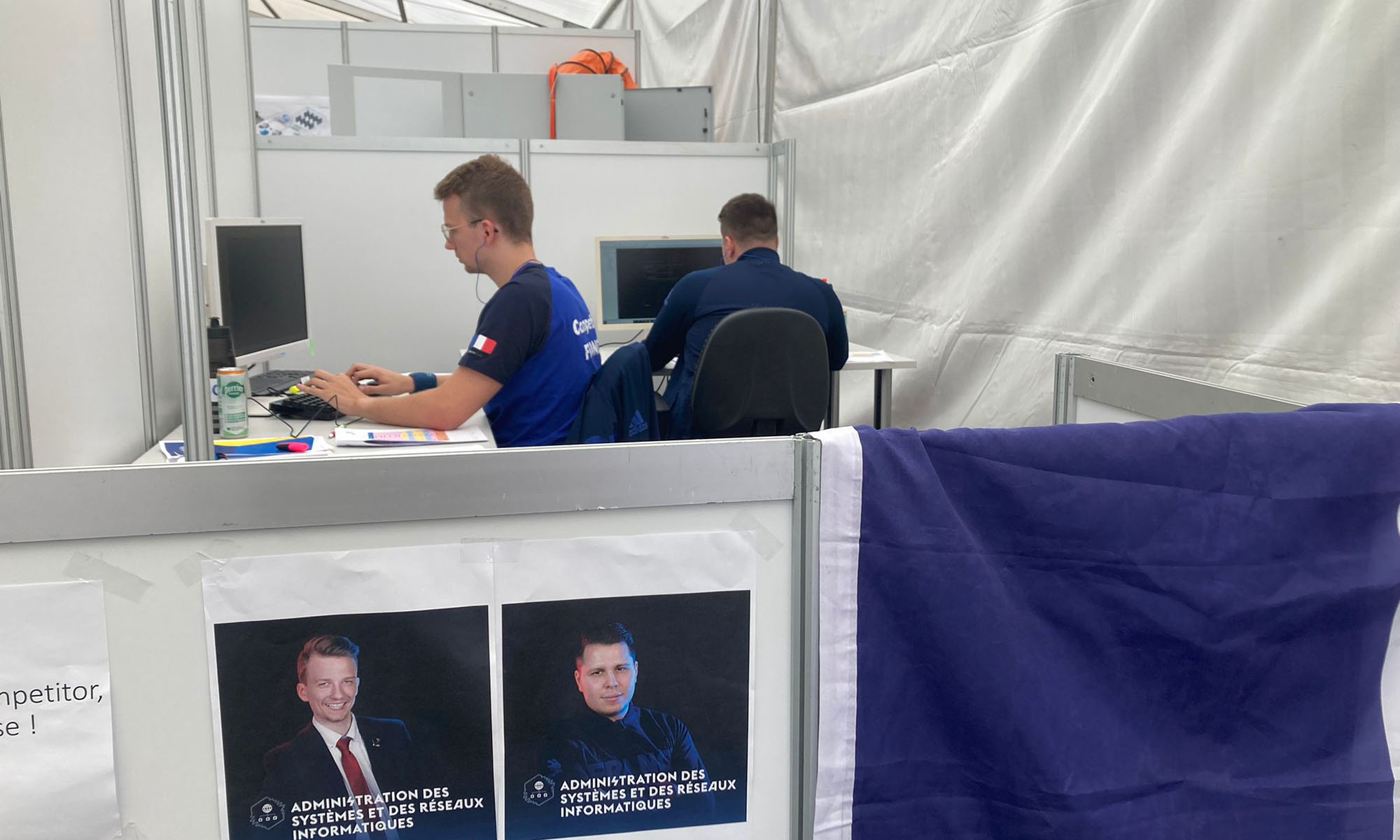 25 September: Competition Day 3
Last day of the competition for Julien and Baptiste... home straight before collecting the gold medal? 😏 Over the last two hours, our two competitors faced a huge Windows-based test. Within the same time frame allotted to previous tests, the duo has to build a full Microsoft Windows-based infrastructure: a HQ site operating all critical services (Active Directory, distributed files, remote access to applications, intranet services, certification, etc.), a secondary site as redundant protection for these services and lastly, an ultra-secure bunker for administration. All elements had to be interconnected by VPN, and (last but not least) the whole infrastructure and services needed to implement best security practices. Did you say complicated? 😅
5, 4, 3, 2, 1, and time is up! Baptiste and Julien rejoice as their expert Alexandre looks on. Having dealt with concentration, fatigue, stress, their brows relax and smiles appear, shouts of joy and euphoria at the end of a strenuous competition! 🤩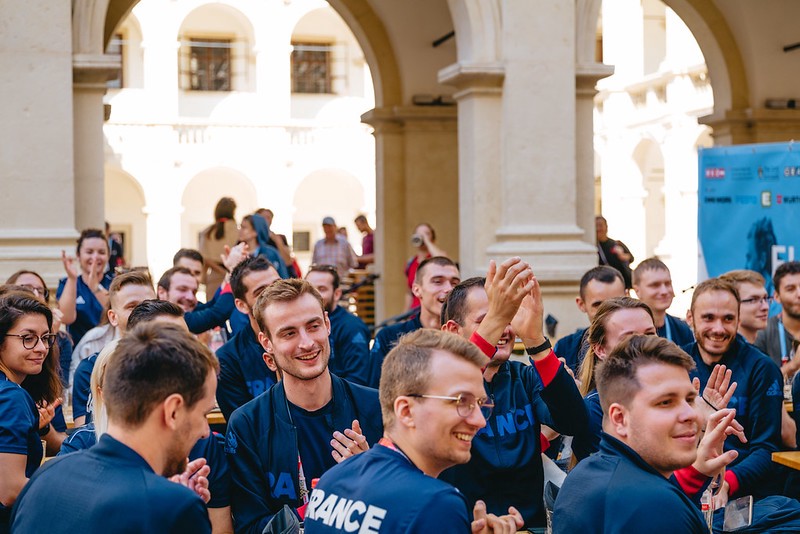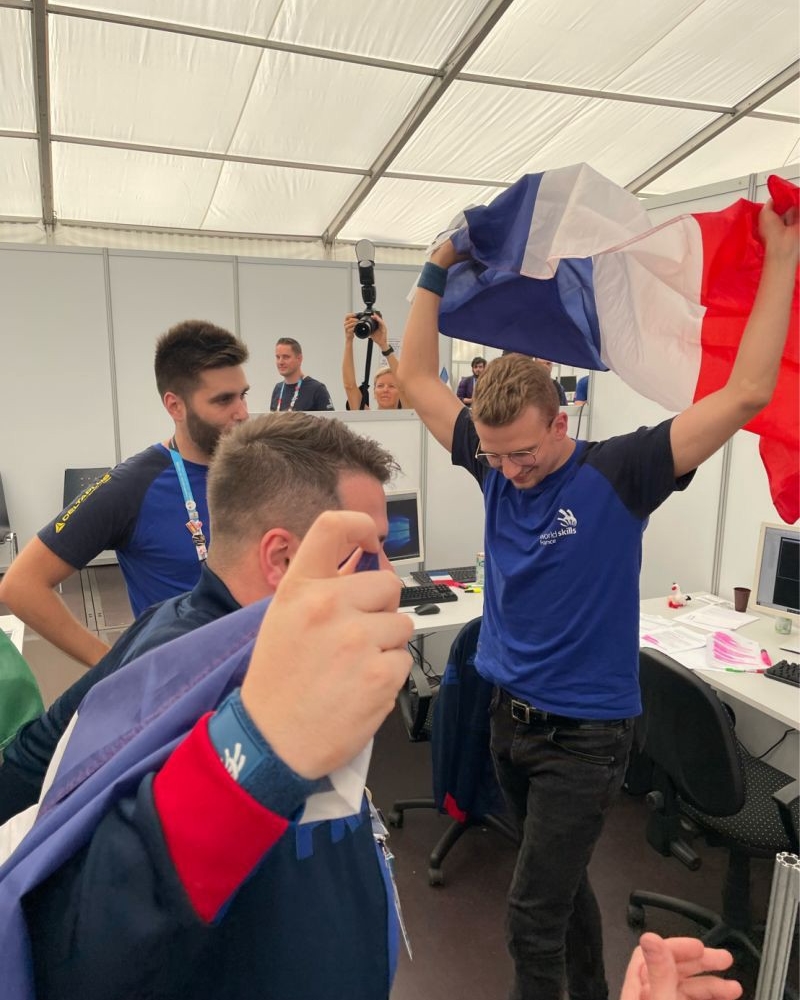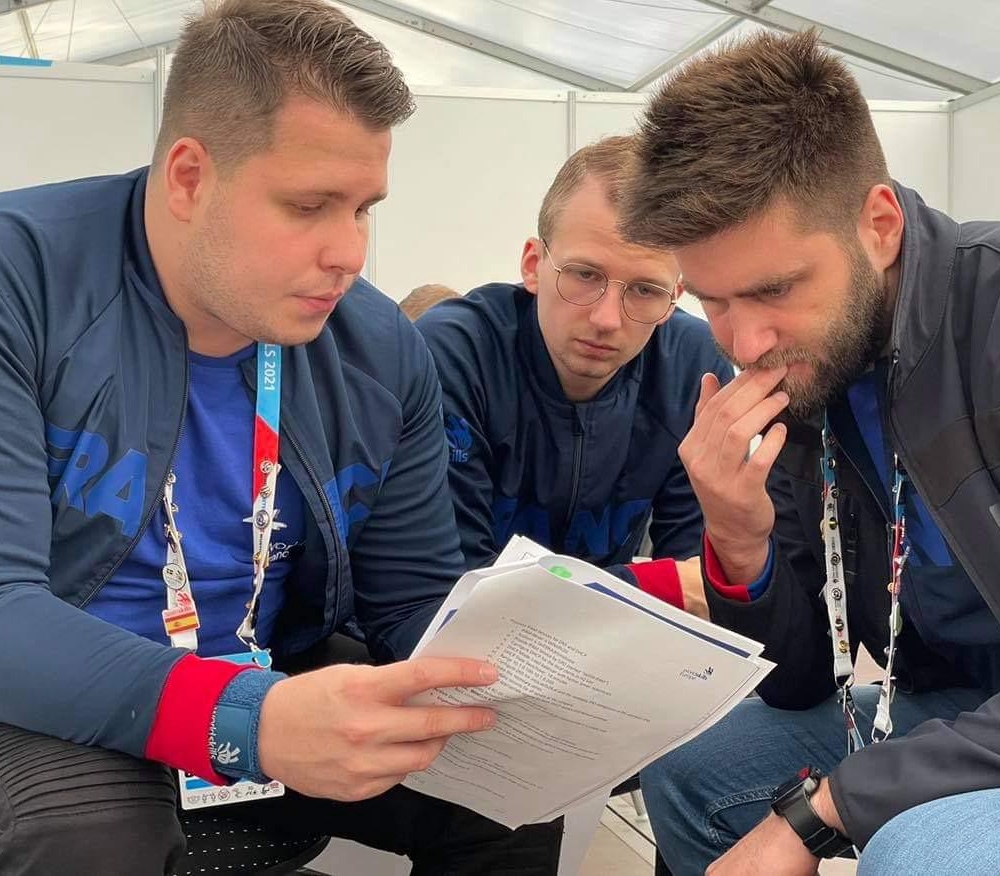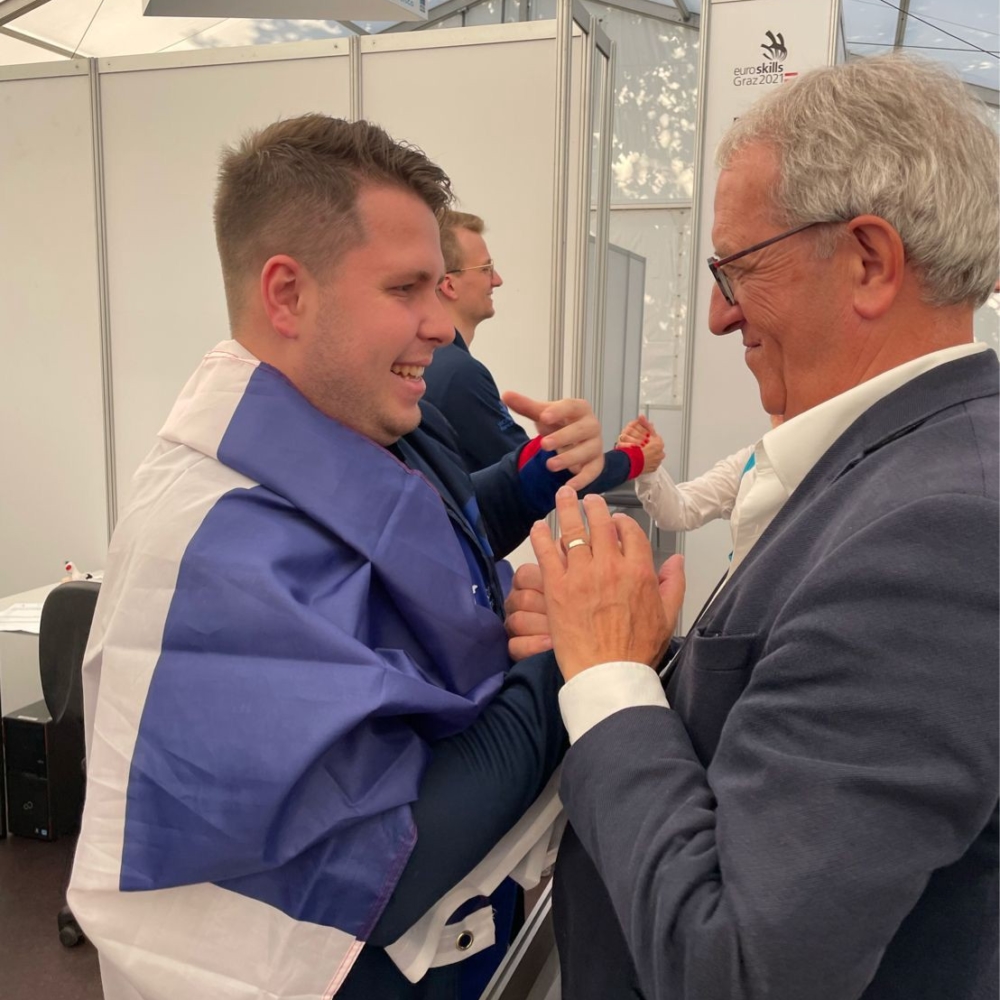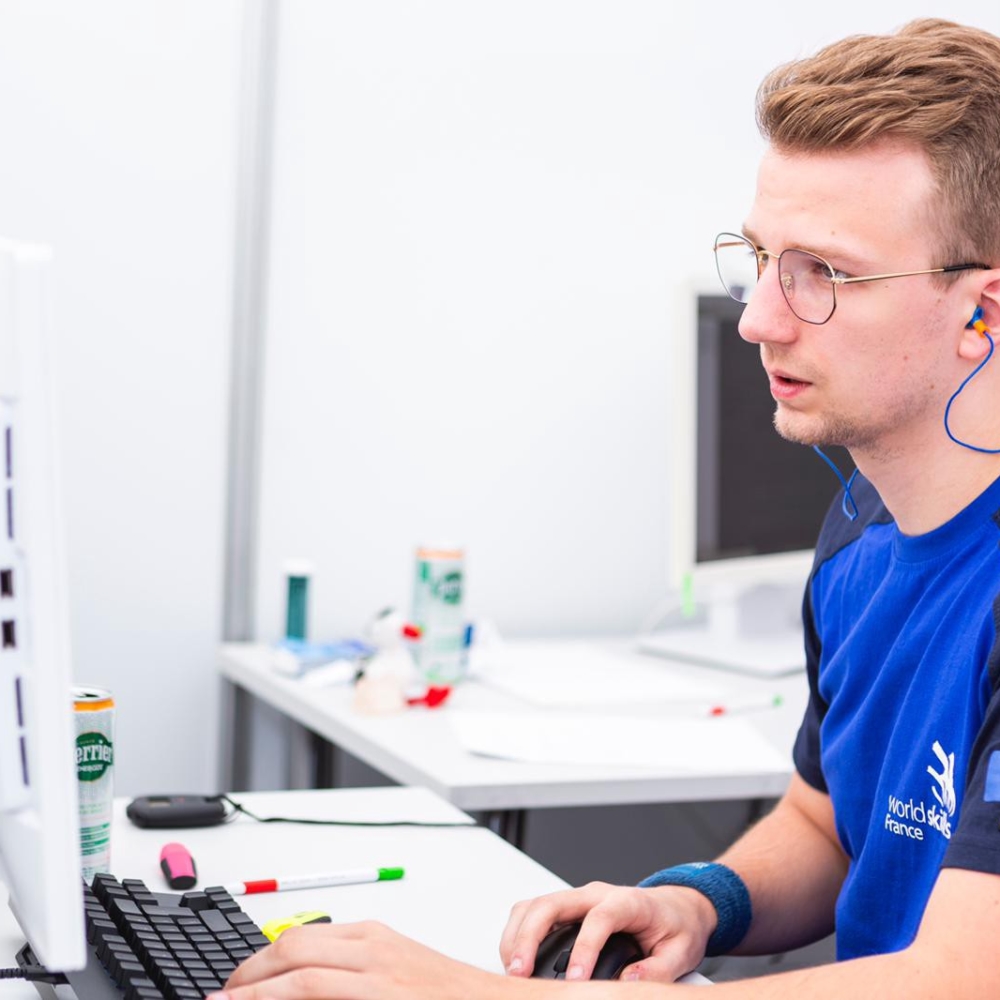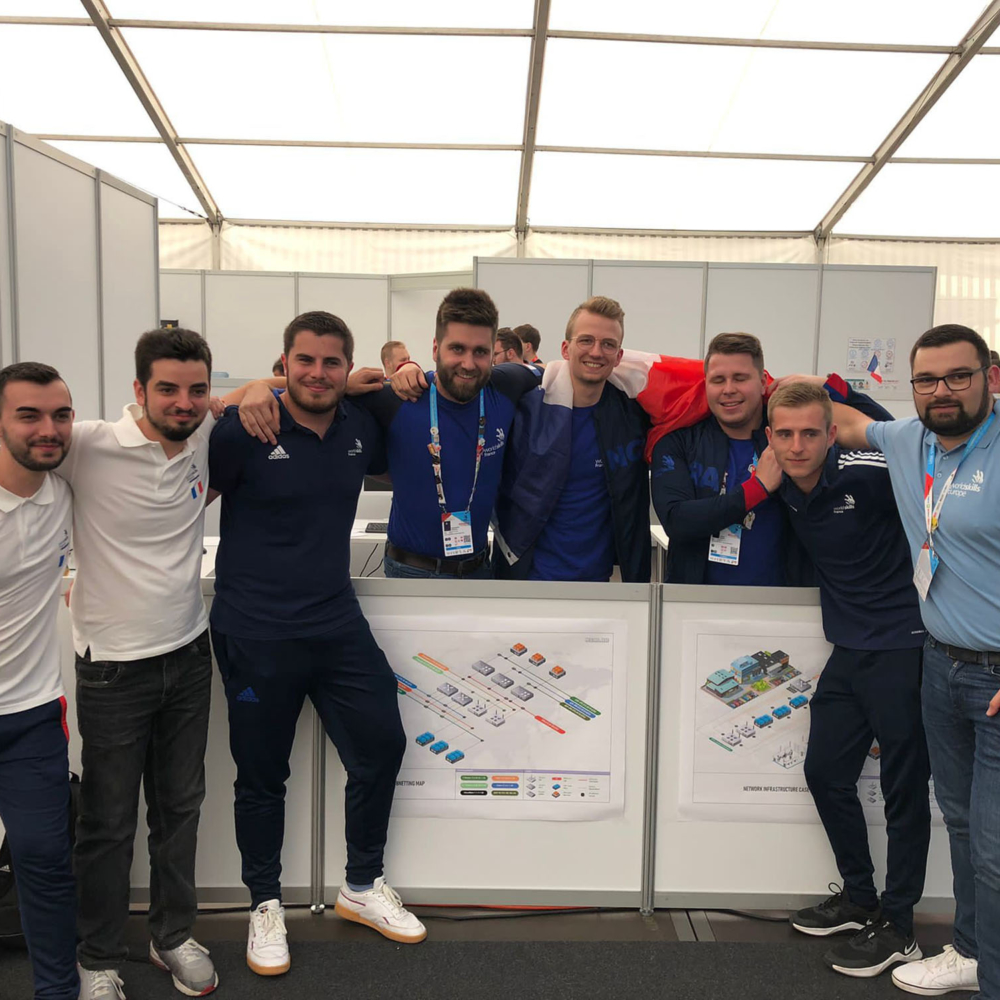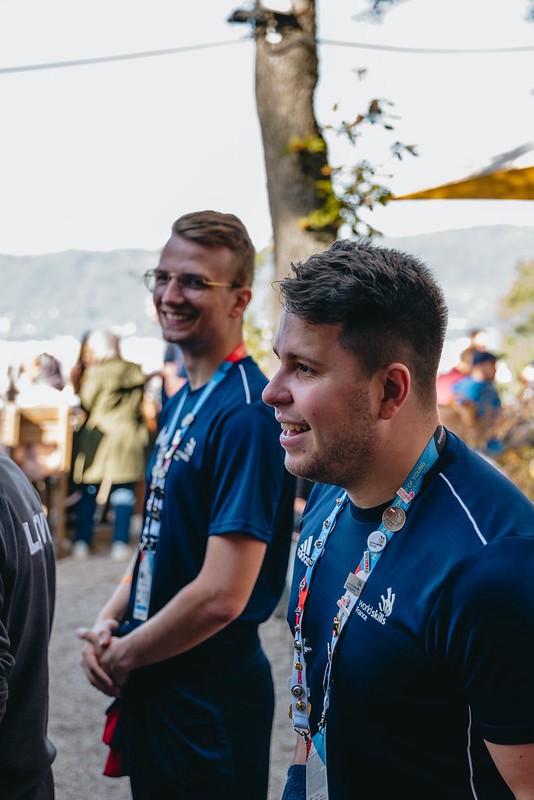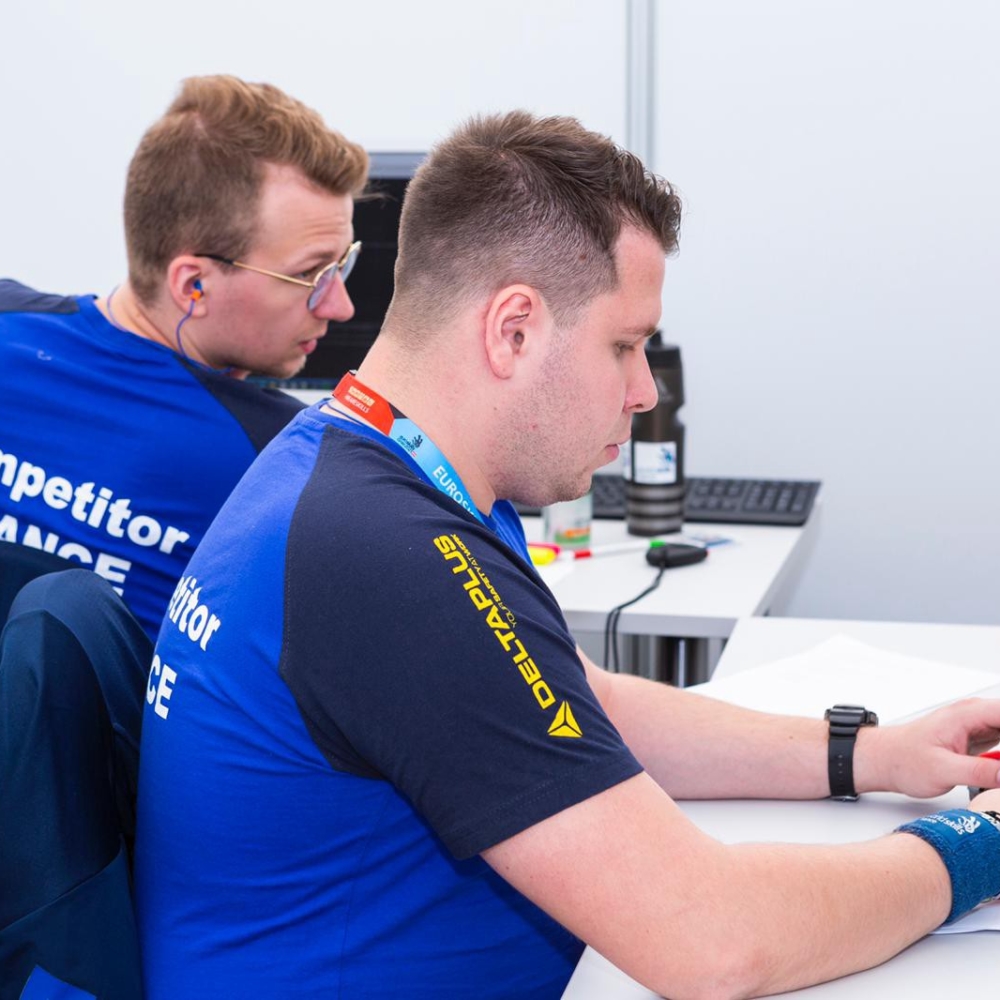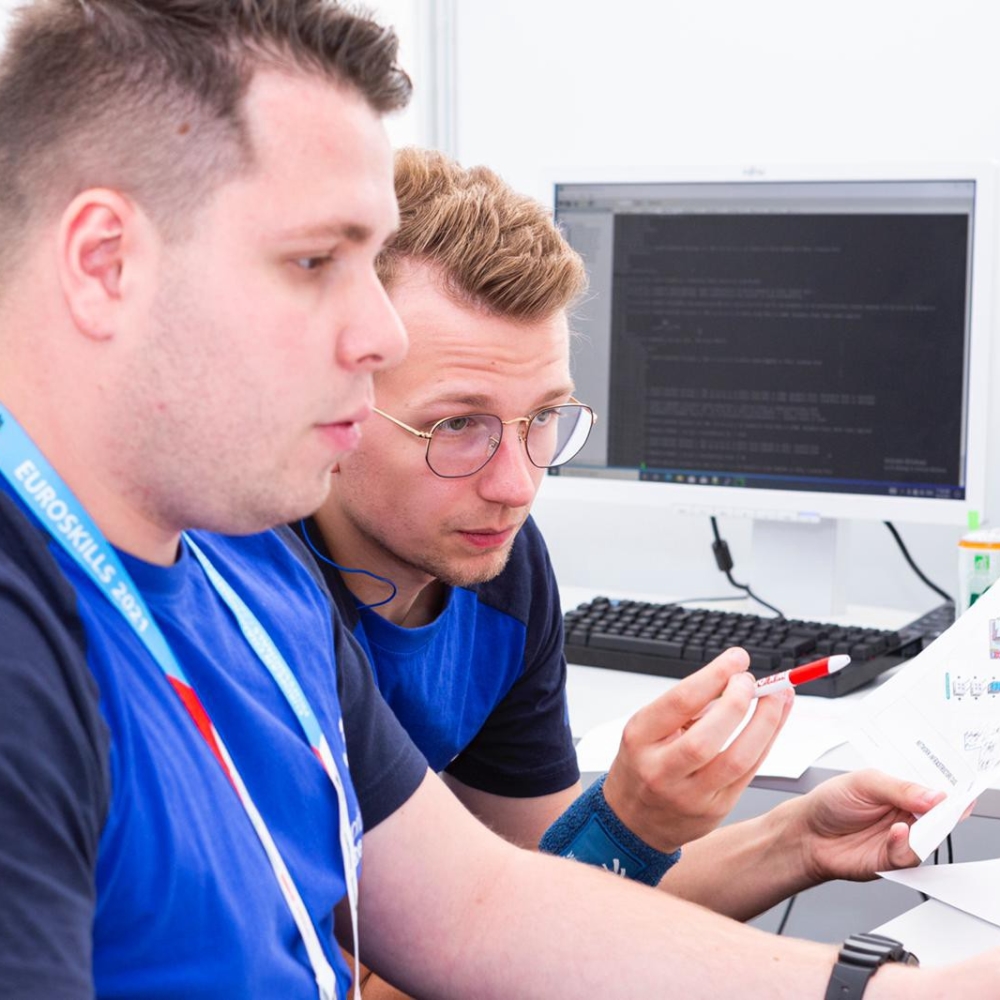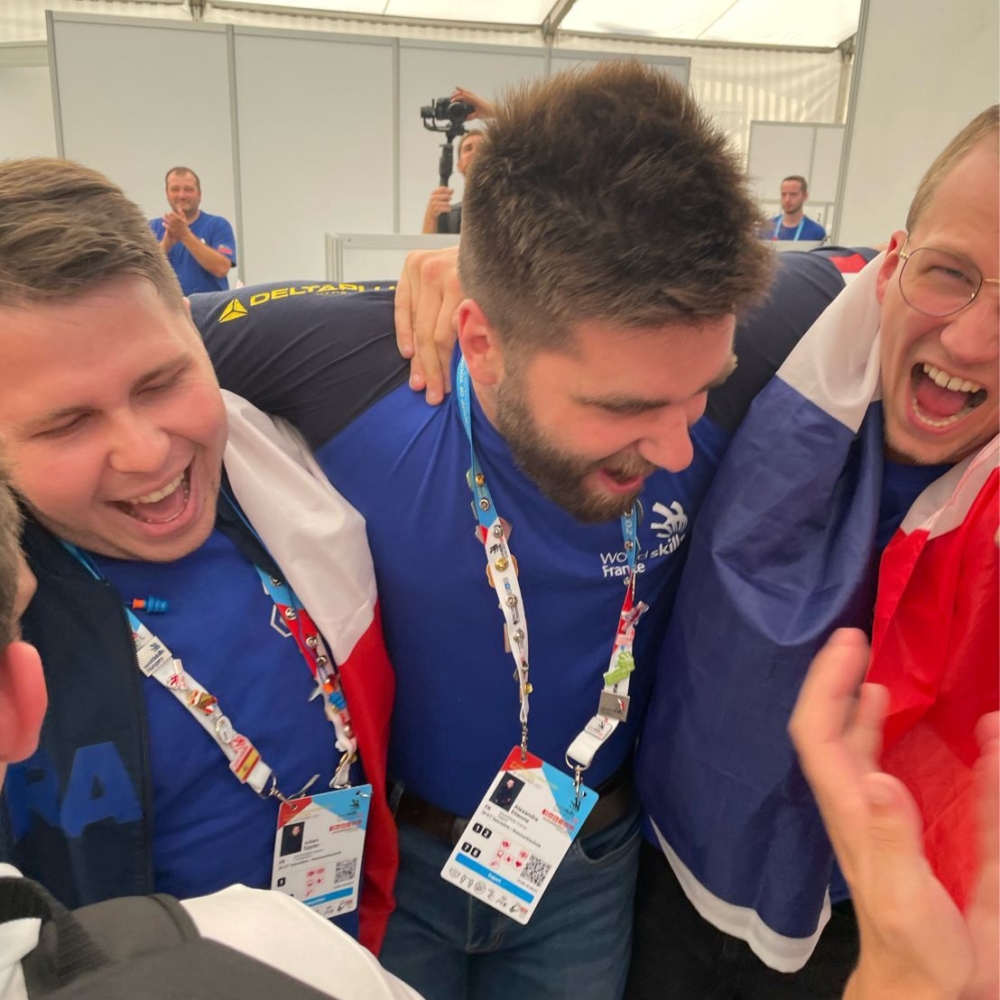 26 September: they did it!
We dreamed it, we believed it, they did it! Baptiste and Julien won gold at EuroSkills 2021! 🤩🥇👊 Months of hard work, training, and challenges, but above all determination, led Alexandre's team straight to victory. They were ready for anything, had anticipated absolutely everything to ensure there could be no other outcome but first place... and it paid handsomely! With a record score of 90.86 out of 100 overall, our duo of gold medallists beat their Hungarian and Russian adversaries to first place on the podium. We had to wait five years since our last winner, when Alexandre himself won gold as a competitor in the Gothenburg EuroSkills in 2016.
Today, Baptiste and Julien have completed the competition and are ready to set out on a new adventure, joining us at CNS!
On 4 October, the winning duo will join Alexandre's team at the Paris office as consultant engineers. One thing is clear, you haven't heard the last from our three medallists… #staytuned 😇