Look back on our victory at the EuroSkills 2021 European championships
1 December 2021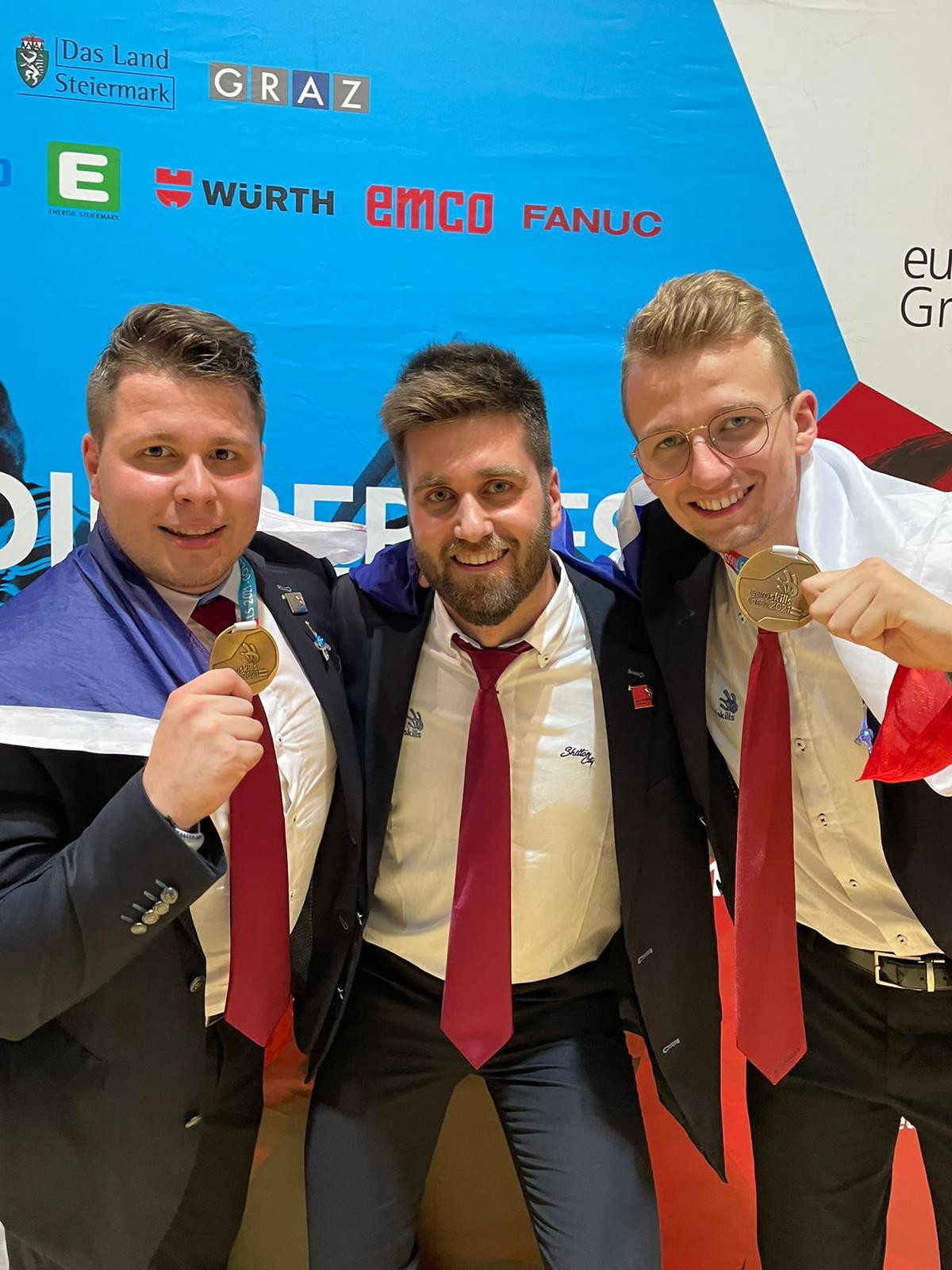 A team of consultant engineers from CNS representing France, won the "IT Network Systems Administration" category at EuroSkills 2021.
The seventh edition of the EuroSkills professional skills championship was held in Graz, Austria, from September 22nd to 26th. Over 400 young professionals under the age of 26 competed in 48 professions split into six different sections: transport and logistics, construction and building technology, industry, creative arts and fashion, information and communication technologies, and services.

The French team working on IT Network Systems Administration comprising CNS protégés Baptiste Gedalge and Julien Eppler, both 23 years old, won the gold medal with a record competition score of 90.86 out of 100.

Their coach Alexandre Étienne has more than one victory to his name. After becoming Champion of France in 2015 and winning the World medal of excellence at the Sao Paulo WorldSkills, he went on to win the gold medal at the 2016 Gothenburg EuroSkills, the first ever medal won by France in this field. Since then, he has opted to coach new competitors in the France team, adopting the title of European business expert in addition to his CNS consultant engineer role.

On 4th October, the two competitors will join their new colleagues and their coach Alexandre to start the next phase in their CNS adventure. We plan to recruit another fifty people in 2022.
The only factor that influences our limits is ourselves
---
EuroSkills 2021 – They did it !
23 September 2021
How does CNS operate differently than other digital services firms ? Basile offers his viewpoint !
24 August 2021