How does CNS operate differently than other digital services firms ? Basile offers his viewpoint !
24 August 2021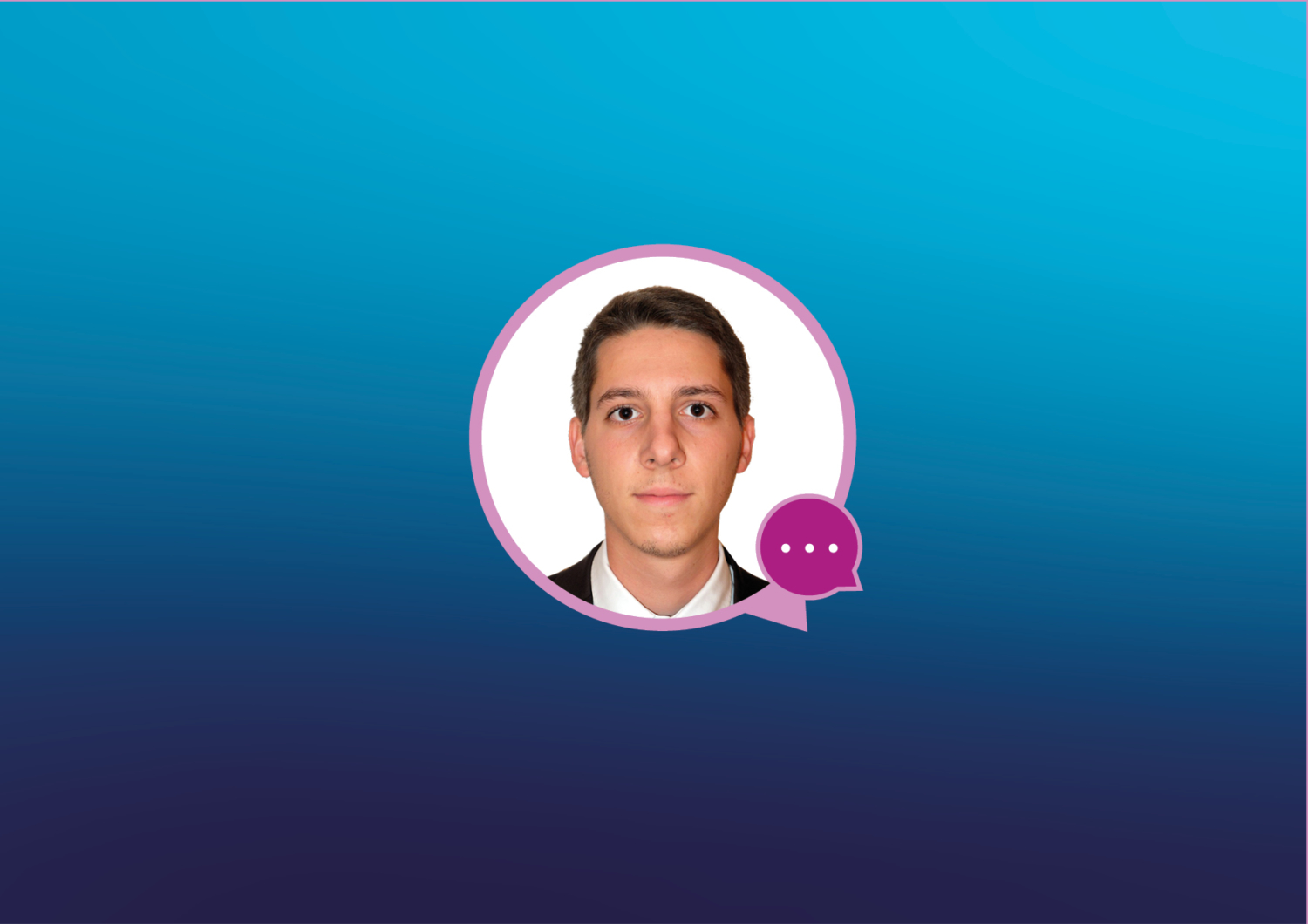 As a consulting engineer at CNS for six years now, Basile offers his views on how things are done at CNS, a digital services provider with a singular way of working!
CNS empowers me to constantly make new discoveries and develop my skills further. In this environment, I can go my own way, choose my own route. I feel considered and listened to. There is a feeling of cohesion which encourages you to stay at CNS
Before joining us, you worked for a "conventional" digital services firm. Can you tell us what you retained from this experience?
I completed my internship with a digital strategy consulting firm, working on an Active Directory project associated with Office 365, but the experience was not to my expectations. I was there to complete "technical" networking assignments, but I was left bored for a long time before I was allocated a mission within a business unit. The unit was totally uninvolved in what I wanted to do, my skills, my field of speciality. And I received no support on the assignment. From a human point of view, I got on well with other consultants around me, but didn't feel part of the larger company and in the end, didn't feel integrated into my own internship.

Following this complex experience, you came to CNS while it was also a consulting firm. Why?
I could see that my previous experience was nothing like the general context of a digital services provider, for which I could see clear qualities. I was really frustrated, I wanted to work on technical subjects and to demonstrate my skills. I didn't know it at the time, but in the back of my mind I was looking for a company like CNS. Subsequently, chance had me meet Arthur, who explained that he was working on "really great" projects in a highly technical consulting firm. Through our discussions, I quickly understood that CNS empowered its consultants, giving them responsibilities and really interesting work projects. Everything became clear!

What were your first impressions on arriving?
From the first interview to my first day, I felt at home right away. I remember my first induction day, which was totally different from what I experienced with the internship. I genuinely felt that the contact between the company and me was strong and I immediately felt "humanly integrated."
Later, it took no time for me to experience the supportive and sharing mindset throughout my assignments, and this time, no way was I going to get bored as I was encouraged to do training whenever activity was quiet.

Can you explain how you have developed your skills at our side?
When you start an assignment as a junior at CNS, you are always supported by a Senior. For me, this method is fundamental and enables rapid skills development. I remember one of my first assignments with Mathieu: my knowledge was still highly theoretical, while Mathieu exhibited more extensive and precise knowledge. Working with experts on such varied customer projects was genuinely instructive.
It also enabled me to develop the posture of a consultant, which is not natural when you are starting out. You need to be independent, with a sense of responsibility, skills in communication and able to understand the political and financial issues inherent to projects. Over time, I naturally gained more independence and responsibility and I am now an experienced consultant, capable of dealing with a customer effectively and without error, fully prepared to handle the requirements of an assignment.
I have also found that in-house training at CNS has helped me develop my skills. Personally, I benefited from Basic and Advanced Network training attended by all juniors, along with occasional workshops and half-days of training. The desire to share is incredible!


You are now one of our experienced consultants. You could expect to be managing a team. Why is this not the case?
To be honest, some time ago this was a point that concerned me, and despite my experience I felt that management wasn't necessarily for me, I didn't have the backbone for it. Yet in the business world, assuming responsibilities often means managing a team. I discussed my fears with my line manager Nicolas, who was able to reassure me. He explained that at CNS, management is not an end in itself, but just one possible career route amongst many others for those who wish. In my opinion, if my aim is to be a technical consultant, nothing is stopping me from having a career at CNS and assuming responsibilities via other routes.

Lastly, what can CNS bring to an experienced profile like yours?
CNS empowers me to constantly make new discoveries and develop my skills further. In this environment, I can go my own way, choose my own route, with the peace of mind that if I want to change, nobody will prevent me, In fact the opposite! I don't want to be in management, well I'm not and neither am I being punished for not being.
There is also the "family" mindset at CNS. I feel that even despite the growth, people are close to their colleagues, their sales managers, their line managers. Everyone listens, advises, and helps each other out. When I haven't felt at ease on an assignment or not in the right place, my managers responded rapidly alongside the rest of the CNS team. I feel considered and listened to. There is a feeling of cohesion which encourages you to stay at CNS.

---
Look back on our victory at the EuroSkills 2021 European championships
1 December 2021
EuroSkills 2021 – They did it !
23 September 2021